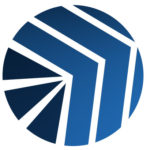 Website LaSalle Bristol
Differentiation through service & innovation.
LaSalle Bristol, a division of Patrick Industries, sources, manufactures and distributes products for different Industries throughout the United States and Canada. The Company, located in Elkhart, Indiana is seeking 2nd Shift Forklift Driver to join our growing team. As one of the largest distributors of products to the MH and RV Markets in North America, LaSalle Bristol houses over 10,000 skus at their facility.
This fast paced, high volume position is crucial for the execution of daily production. Warehouse Team Members will work closely with other employees load trucks and pack orders for Customers using forklifts.
Responsibilities:
· Picking and packing products accurately and efficiently from the warehouse area to the staging area for delivery
· Loading and unloading trucks
· Checking all loads for accuracy and ensuring that they are thoroughly secured for delivery
· Ensuring and operating equipment in safe operating condition
· Following all safety policies and procedures
Requirements:
· Candidates must have 2+ years' experience operating Forklift equipment
· Good work history and attendance record
· Meet the physical demands of the position including moving quickly off and on the forklift, reaching, bending, pushing, pulling and lifting up to 50 lbs. throughout the duration of the shift
· Positive attitude and ability to work in a fast paced environment
· Ability to use scan gun technology
Job Type: Full-time
Pay: $16.00 per hour
Benefits:
401(k)
401(k) matching
Dental insurance
Employee discount
Health insurance
Health savings account
Life insurance
Paid time off
Vision insurance
Schedule:
8 hour shift
Monday to Friday
Experience:
Warehouse Experience: 2 years (Preferred)
Forklift: 2 years (Preferred)
Typical start time:
Typical end time:
This Company Describes Its Culture as:
Detail-oriented — quality and precision-focused
Outcome-oriented — results-focused with strong performance culture
Team-oriented — cooperative and collaborative
This Job Is:
Open to applicants who do not have a high school diploma/GED
A "Fair Chance" job (you or the employer follow Fair Chance hiring practices when performing background checks)
A job for which all ages, including older job seekers, are encouraged to apply
Benefit Conditions:
Work Remotely:
COVID-19 Precaution(s):
Personal protective equipment provided or required
Temperature screenings
Social distancing guidelines in place
Sanitizing, disinfecting, or cleaning procedures in place
Posted on