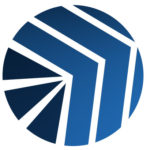 Website LaSalle Bristol
Differentiation through service & innovation.
Main Functions: Work as a team or individually to meet production needs/achieve efficiencies each day in a fast paced assembly environment, following work instruction and awareness sheet requirements for the assembly of parts. Visually inspect, test where required, keep correct box quantities and keep work area clean. Constant standing, must be able to use various screw guns and ratchets, all jobs require some type of repetitive motion w/finger, wrist, elbow and shoulder movements (push/pull/bend/grasp/reach). Job rotation is an essential function. We ask that candidates are able to lift up to 40 pounds. Applicants must have reliable transportation and strong communication skills.
Hours: 5:00 a.m. to 3:00 p.m. Monday through Thursday. Overtime is scheduled as needed. – extended daily hours and/or Friday.
Posted on