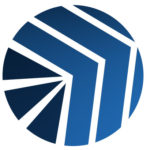 Website LaSalle Bristol
Differentiation through service & innovation.
We are looking for safety focused, full time, motivated, team players to join our Molding Department.
Day Shift Hours: 6 A.M. – 6:00 P.M.
Night Shift Hours: 6 P.M. – 6:00 A.M.
Monday through Thursday/4 twelve hour work days for a total of 48 hours per week; employees will be paid at time and one-half for all hours worked in excess of 40 regularly scheduled hours per week. Fridays could be scheduled depending on business levels.
Main Functions: Follow work instruction and awareness sheet requirements to meet production needs/achieve efficiencies each day in a fast-paced environment: includes visual inspection, possible trimming/clipping to remove parts from runners and/or to trim flash, keep correct box quantities, package product and keep work areas clean. Standing jobs only and/or walking back and forth between assigned presses throughout the day. We ask that candidates are able to lift 15- 40 pounds throughout the day. Applicants must have reliable transportation and good communication skills.
Posted on