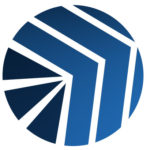 Website LaSalle Bristol
Differentiation through service & innovation.
LaSalle Bristol is a distributor of building products to the manufactured housing and recreation vehicle industry. Due to continued high growth, we are looking for a part-time, motivated, self-starter to join our warehouse team in our Watsontown, PA location. Work is Monday – Friday; hours are 7:00 am-3:30 pm, two to three days a week with the possibility of expanding to a full-time position. Employees will work in and help maintain a clean, organized warehouse.
Warehouse workers facilitate the distribution of goods into, within and out of their warehouse. They load and unload trucks, place goods in storage and move inventory as needed. These workers may use equipment such as hand trucks, ladders and forklifts to complete their work, and may wear protective equipment such as gloves. Generally, these employees work with a team of warehouse workers and truck drivers and report to a warehouse supervisor.
Warehouse Worker Tasks:
· Verify inventory computations by comparing them to physical counts of stock, and investigate discrepancies and adjust errors.
· Receive, store, move and pack outgoing materials, equipment, and other items from warehouse.
· Manually or mechanically load and unload material from pallets, skids, platforms, cars, lifting devices, or other transport vehicles.
· Clean and maintain supplies, tools, equipment, and storage areas in order to ensure compliance with safety regulations.
Candidates will be responsible for staging and loading orders in a fast-paced environment. We ask that candidates are able to lift up to 50 pounds. Applicants must have reliable transportation and strong communication skills. Sit down Forklift experience is required. Experience with RF scanning equipment is preferred.
Job Type: Part-time
Pay: $13.00 per hour
Schedule:
Education:
High school or equivalent (Preferred)
Experience:
forklift: 2 years (Preferred)
Hours per week:
Typical start time:
Typical end time:
Warehouse Skills:
Forklift experience
Pallet jack
This Company Describes Its Culture as:
Detail-oriented — quality and precision-focused
Outcome-oriented — results-focused with strong performance culture
Team-oriented — cooperative and collaborative
This Job Is:
Open to applicants who do not have a high school diploma/GED
Open to applicants who do not have a college diploma
Work Remotely:
COVID-19 Precaution(s):
Personal protective equipment provided or required
Temperature screenings
Social distancing guidelines in place
Sanitizing, disinfecting, or cleaning procedures in place
Posted on