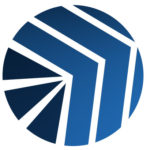 Website LaSalle Bristol
Differentiation through service & innovation.
Be a part of a new team as we expand into two new WEEKEND-ONLY SHIFTS Fri/Sat/Sun 12-hour days. Job Type: Hourly – 36 hours per week with full-time benefits.
Day shift: 6AM to 6PM.
LaSalle Bristol, a division of Patrick Industries, manufactures and distributes construction products for use in the RV Industry and the Manufactured Housing Industry throughout the United States and Canada. The Plymouth Manufacturing division is seeking Production Team Members to join our growing team, where we produce quality plumbing fittings, faucets, and industry specific construction products.
This fast paced, high volume position is crucial for the execution of daily production. Job rotation among the Team Members minimizes repetition, and enables continued learning. Candidates must be able to lift up to 40 pounds, have reliable transportation, and follow written work processes.
Responsibilities:
Monitoring the progress of plastic molding presses
Cleaning / de-flashing parts
Packaging by count and/or weight and ensuring accurate labeling
Following all safety policies and procedures and ensuring the safe operation of equipment
Experience:
On the Job training will be provided
Other requirements include dependability and friendliness
Requirements
Good work history and attendance record
Meet the physical demands of the position including moving quickly, reaching, bending, pushing, pulling and lifting up to 40 lbs.
throughout the duration of the shift
Positive attitude and ability to work in a fast paced environment
Ability to learn and use production technology
Must be 18 years or older
Benefits
401(k) with company match
Benefit Conditions:
Company Culture
Detail-oriented – quality and precision-focused
Outcome-oriented – results-focused with strong performance culture
Team-oriented – cooperative and collaborative
This Job:
Offers a schedule which may fit well with students
Is open to applicants who do not have a high school diploma/GED or a college diploma
Is a "Fair Chance" job (follow Fair Chance hiring practices when performing background checks)
Offers training for someone just entering the workforce or returning to the workforce
Is a job for which all ages (must be 18 years or older), including older job seekers in good physical condition, are encouraged to apply
Posted on