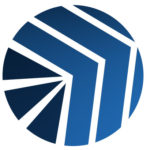 Website LaSalle Bristol
Differentiation through service & innovation.
Under the Direction of the Purchasing and Inventory Senior Manager, the main function of the position is the assurance of uninterrupted flow of material is available to support the distribution and manufacturing processes of the company. The Buyer/Analyst will also be responsible for monitoring inventory levels, expediting material, and inventory adjustment transactions to support optimum inventory levels.
Essential Functions:
· Analyze inventory forecasts and demands using optimization methodologies to balance service level, inventory, and resource utilization using advanced planning tools
· Issue purchase orders to suppliers as required
· Take pro-active actions to resolve problems, and mitigate risk in meeting customer requirements and inventory targets
· Assist in the investigation of inventory and receipt of discrepancies as well as the investigation, tracking and disposition of obsolete material
· Monitor and ensure inventory accuracy
· Direct and assist suppliers to ensure materials are shipped in accordance with the material release and the correct communication of shipment is attained.
· Ensure proper balance out procedure is followed to minimize obsolescence.
· Assist in providing new supplier training with emphasis on material release and inventory control requirements
· Correct and monitor all advanced shipping notice transmissions
· Assist in monitoring supplier performance and request countermeasures to delivery issues
· Analyze inventory change documents and provide implementation date through coordination with external partners
· Performs other tasks as assigned
Requirements:
· Bachelor's degree or the equivalent combination of education and/or experience
· 5+ years' experience in Material Planning, Supply Chain, Purchasing or Production Control in manufacturing and/or distribution is desired
· General knowledge of how other functions affect distribution and/or manufacturing process and production.
· APICS, ISM, APS certifications a plus
· Experience using JDE is desired
Job Type: Full-time
Pay: $35,000.00 – $50,000.00 per year
Benefits:
401(k)
401(k) matching
Dental insurance
Employee discount
Health insurance
Health savings account
Life insurance
Paid time off
Referral program
Vision insurance
Schedule:
8 hour shift
Monday to Friday
Education:
Experience:
Supply Chain Experience: 5 years (Preferred)
Analysis Skills: 5 years (Preferred)
This Company Describes Its Culture as:
Detail-oriented — quality and precision-focused
Outcome-oriented — results-focused with strong performance culture
Team-oriented — cooperative and collaborative
Benefit Conditions:
Work Remotely:
COVID-19 Precaution(s):
Personal protective equipment provided or required
Temperature screenings
Social distancing guidelines in place
Sanitizing, disinfecting, or cleaning procedures in place
Posted on