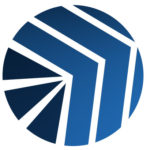 Website LaSalle Bristol
Differentiation through service & innovation.
We are looking for a safety focused, full time, motivated Toolmaker to join our Production Support Group.
Main Functions: Build and repair injection molds and equipment. (Generally are required to go through an apprenticeship program for training.)
Job Duties:
Build and repair injection molds & equipment
Repair damaged tooling with or without prints
Assist with injection mold functions in the molding department (should have basic knowledge of resins, processing & hydraulics/basic mechanical ability)
Basic computer skills, design software & tig welding experience a plus
Completion of apprenticeship program or journeyman skill set preferred
Job Requirements:
Driving forklift (move molds to and from the tool room and mold storage areas).
Occasional to frequent lifting/carrying (generally 10 lbs. to 40 lbs.), bending, pushing or pulling of injection molds/equipment.
Involves mostly standing while working on repair of molds or mold making – some walking throughout the day.
Helps maintain plant cleanliness and safety
Good written and oral communication skills
Good work and attendance record – work overtime as required.
Excellent Benefits Package
Posted on