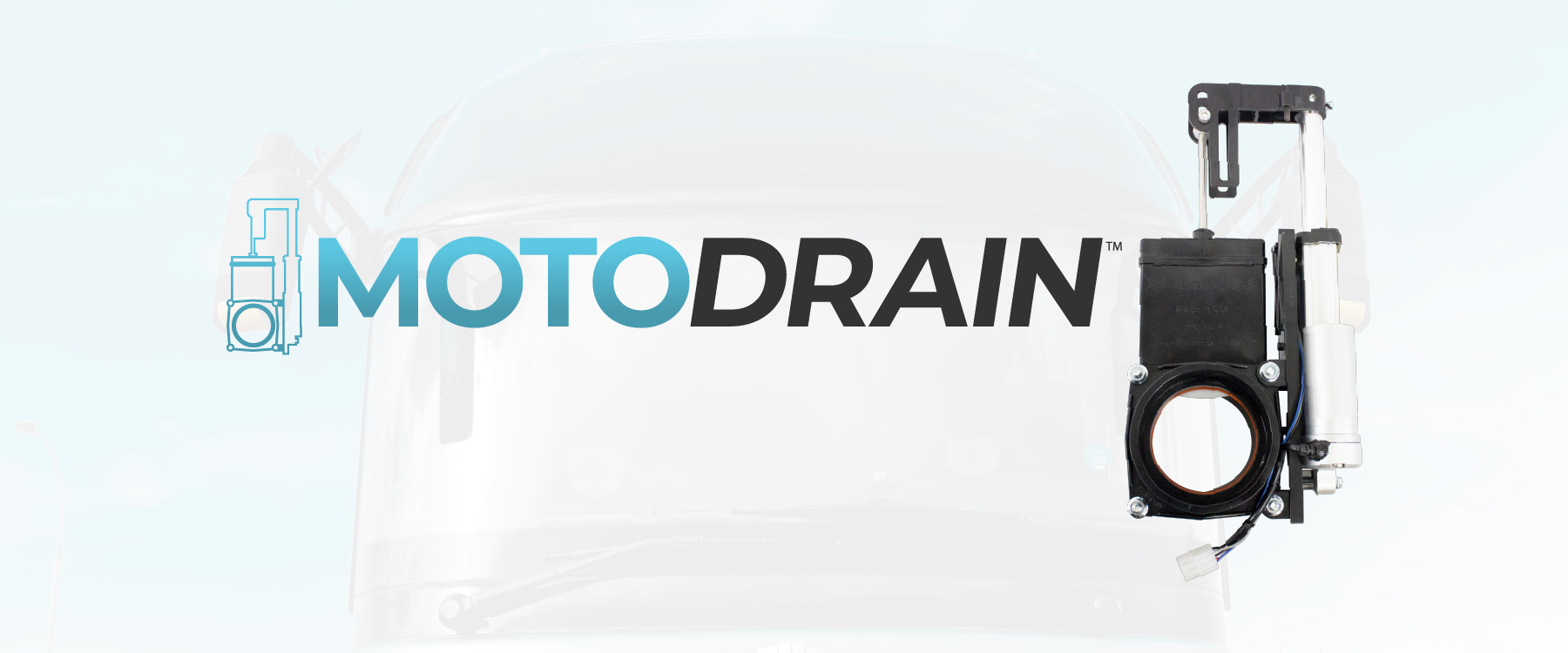 motodrain
ELECTRIC MOTORIZED WASTE VALVE SYSTEM FOR RECREATIONAL VEHICLES
ELECTRIC MOTORIZED WASTE VALVE SYSTEM FOR RECREATIONAL VEHICLES
Automatically, easily and quickly drains your RV's Black and Gray Water Tanks with the Flip of a Switch
Voltage – 12 Volts DC
Amperage – .5 AMPS
Open/Close Cycle Time – 2.0 seconds
Open/Close Cycle Tested – 6,000 cycles
Operating Temp: -30F to 120F
Flow Direction – Either direction
Modular, Patent pending design accepts either 1-1/2" or 3" Valves to accommodate both Gray and Black RV Water tanks.
MOTODRAIN features Bristol termination valves, the market leader and the only RV termination valves Made in the USA.
MOTODRAIN's compact design supports installations in limited space environments.
3 Position switch fully opens or closes the valve and also allows toggling when a gradual release of the tanks is preferred.
Single indicator switch features RED light when valve is open to alert RV end user and prevent messy accidents.
1/2 AMP fuse protects system and valve wiring in case of RV electrical system malfunction. Common fuse is easily replaceable if necessary.
Easy to engage, single pin bypass feature provides for manual operation of valve in case of RV battery or electrical system failure.
Vertical and horizontal Actuator Support Arms made of rugged, impact resistant ABS plastic for strength and dependability.
Sealed Linear Actuator with enclosed screw drive mechanism is superior to the open rack & pinion systems currently found in RV applications.
MOTODRAIN's weather resistant Sealed Linear Actuator resists water, dirt, dust and grime to provide years of reliability and dependable service.
Each MOTODRAIN valve is factory tested to ensure quality assurance.
| Model Numbers | Description |
| --- | --- |
| | 1½" HUB X SPIGOT MOTORIZED TERMINATION VALVE |
| | 3" HUB X HUB MOTORIZED TERMINATION VALVE |
| | 3" HUB X SPIGOT MOTORIZED TERMINATION VALVE |
| | 3" SPIGOT X SPIGOT MOTORIZED TERMINATION VALVE |