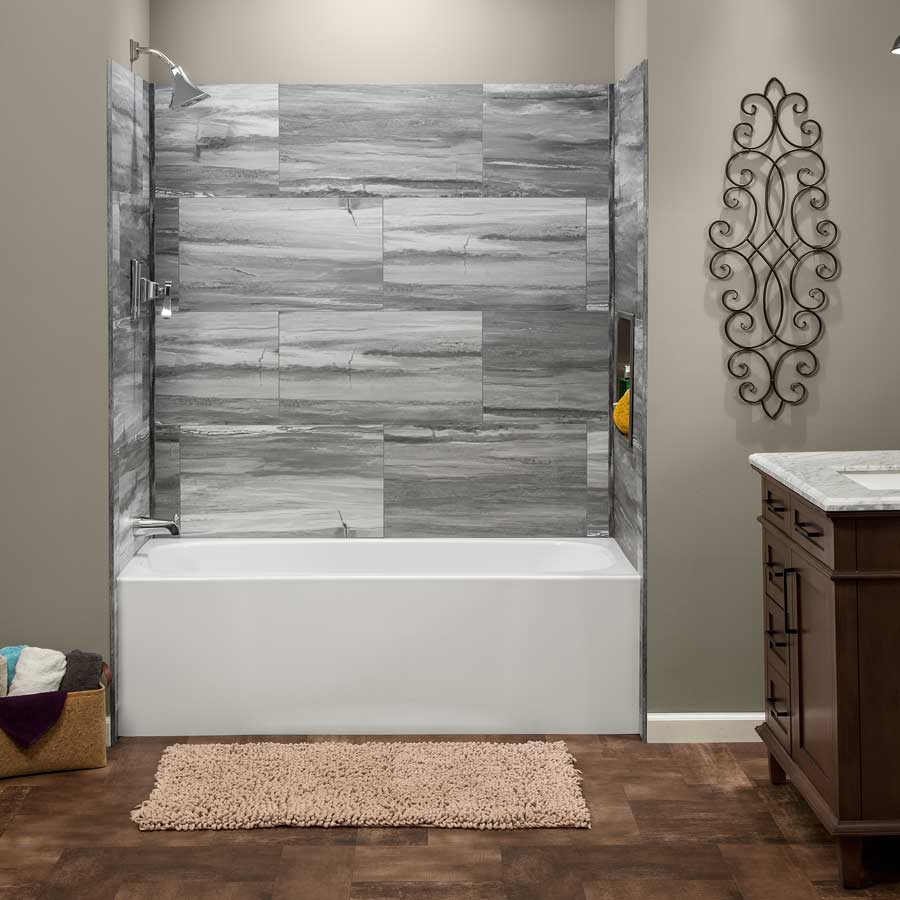 Palisade Header

Made to cover larger areas, faster
Palisade XL Waterproof Large-Format Wall Panels
install in half the time of grouted installation with tube
adhesive. Multiple widths and heights accommodate
most bath and shower layouts.
Each wall panel features a three-dimensional
grout-look for realistic tile appearance. Palisade XL
wall panels are 100% waterproof, fireproof and
chemical-resistant.

Palisade XL can be installed over many substrates including VOG, water-resistant board & ceramic tile.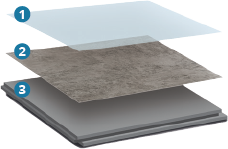 Realistically-Printed Multicolored Film
Rigid Core Board Technology
Extra-large sized panels provide quick coverage of larger areas
Rigid core board is stable, durable and easy to cut requiring no specialty saws or tools
Proprietary UV-cured lacquer adds warmth to the touch & is scratch- and UV-resistant
ASTM E 84 Class "A" fire-rated—Flame and Class "C" fire-rated—Smoke
Ideal for Fast Installation
Apply full wall panels directly onto wall—no special tools required
Installation is quick & groutless using tube adhesive.