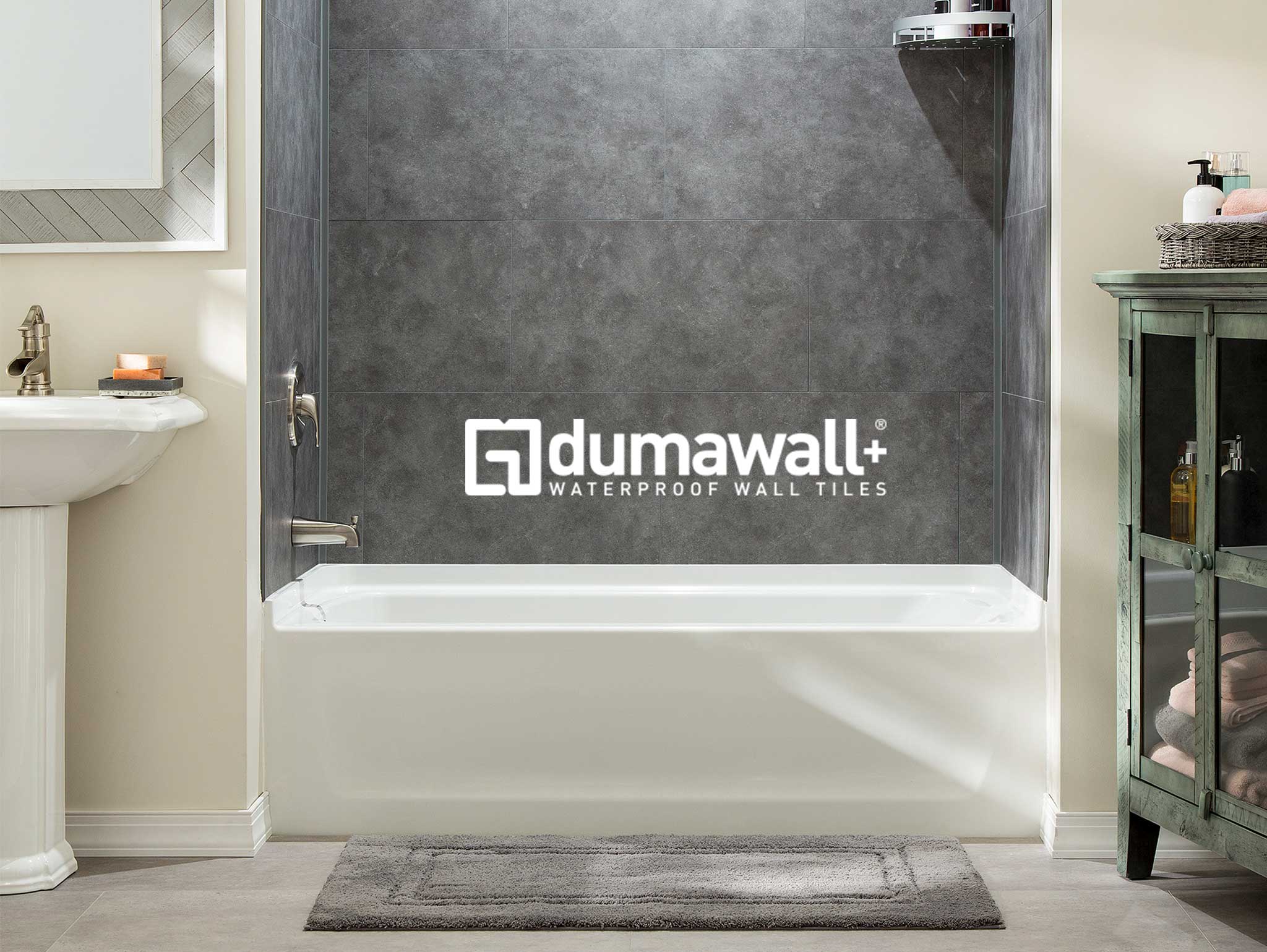 The new DumaWall Shower System is easy to install and provides an elegant finish to showers and bathrooms. The unique tongue and groove connections interlock seamlessly without the need for transition pieces while coordinating trims further simplify the installation process — even when walls are not perfectly square. DumaWall panels are waterproof, made of PVC and come in neutral style options that complement a variety of decors.
EASY
DumaWall panels are engineered with a tongue and groove system that simplifies installation and locks together to guarantee a tight seam.
DURABLE
DumaWall panels are made with revolutionary RCB (Rigid Core Board) technology. This unique and patented technology ensures that the boards are extremely durable, water-proof and impact resistant.
STYLISH
DumaWall panels have the appearance of genuine wall tile with micro-grout lines that can be seen and felt. DumaWall comes in neutral style options to match various decors.